Jockey Club Kau Sai Chau
Solar Powered Roof System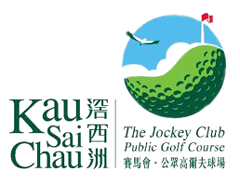 The Jockey Club Kau Sai Chau Public Golf Course, located in Hong Kong, installed SolarDrive to fulfill a groundbreaking investment in environmental sustainability. The Jockey Club had just purchased a new fleet of golf carts, and sought to convert the entire fleet to solar power using SolarDrive technology. Doing so would make the Jockey Club the first golf course in the world to adopt SolarDrive technology for its entire fleet.
Once the solar canopies were installed on 205 golf carts, it wasn't long before the Jockey Club began to see significant savings. Not only did the SolarDrive canopies successfully power the golf carts all day, year-round – even on cloudy days – but their ability to constantly charge while being driven also dramatically decreased labour costs associated with running carts back and forth to the charge barn.
Furthermore, SolarDrive's ability to continuously charge served to double the battery life of each golf cart - from 18 months to 36 months. This extended battery life resulted in approximately US$50,000 of savings per year, which continues to grow. Consumption of grid electricity for the golf cart fleet was also reduced by over 60%, which allowed the Jockey Club to reduce its carbon emissions by over 30 tons per year.
As a result of the significant benefits realized while using SolarDrive, the Jockey Club made the decision to transfer each solar roof from their existing fleet to all newly leased carts upon renewal in 2013. These transfers took less than 15 minutes per cart.
Today, the Jockey Club Kau Sai Chau Public Golf Course is still the single largest golf cart fleet in the world to be completely powered by solar.